Walk On Ice Vs Sand Vs Kitty Litter
Skidding, slipping, or sustaining injuries during winters is not uncommon. Therefore, you need winter lessons on how to walk on ice with the right traction agent. With traction magic (instant surface traction agent), you can walk on the street stress-free. Here are key differences you must understand among all three types of traction agents.
Walk On Ice
It is composed of seven naturally mined geo-crystals that act as absorbers and grippers. The absorbers siphon off water from the surface and grippers bite through the ice to create a hold.
Traction magic instant surface traction agent is environment-friendly with a 100% sponge-like granular structure that keeps you safe at all times. They are perfect for concrete, asphalt, stone, brick, pavers, wood, etc.
It is odorless, animal-friendly, vegetation-friendly, non-abrasive, and safe for kids too! In addition, it breaks down the icy surface and does not get swept away unless we remove it.
Get ready for winter with Walk On Ice instant traction on snow and ice
Sand
It is probably the cheapest material in the market; however, it has zero to minimum traction. You can spread as much as you want; it will not soak the water but will flow with it once the ice melts. If there is a strong wind, sand particles will not stay on the surface and will be easily swept away.
There is a high chance of it clogging your sewers or drains once it accumulates around it. It can prove to be a costly fix if it penetrates your sewers.
Another important aspect is that the increase of sand in the soil makes it challenging to retain its water and nutrients. The quartz crystals don't allow the ground to hold water, thus drying them up over time.
It is not a traction magic instant surface traction agent for your residential or commercial property.
Kitty Litter
It primarily comprises clay, corn, wood pellets, crystal, etc. Although you may think it is the same as traction magic instant surface traction agent, it is not.
Kitty litter is not an environment-friendly traction agent in the market. Some other kitty litter ingredients include bentonites, hydrous aluminum silicates, montmorillonite, kaolinite, etc. that may pose a threat in the long run.
It expands when it comes in contact with water and forms clumps, more often than not. As a result, you need to change it or reapply it more frequently, making it a costly affair at the end of the day. In addition, once you clear it out, it has a high tendency to block or clog the drains and needs cleaning frequently.
Why should you invest in a product that has red flags all around? Do you need to take winter lessons how to walk on ice every time winter comes around? Imagine the time you spend cleaning it later!
Conclusion
With nearly 60% of people using Walk on Ice, the product has gained a substantial fan following owing to its unique properties. A great traction magic instant surface traction agent, Walk On Ice is far superior and effective than kitty litter or sand, and it is 100% reusable and recyclable, thus reducing the carbon footprint.
Try it right away!
Get ready for winter with Walk On Ice instant traction on snow and ice
Other Ice Melt Products
Safe Paw
The Original and the #1 Pet and Child Safe Ice Melt for over 20 years. Guaranteed environmentally safe – will not harm waterways and sensitive wetlands. Safe Paw can change how winter affects our planet.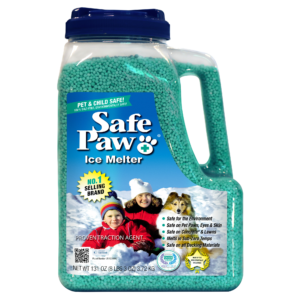 Safe Thaw
Imagine an ice melt you can put down and never worry about. It won't harm pets, kids and your property. That's Safe Thaw. Unlike anything else on the market, Safe Thaw can change how winter affects our planet.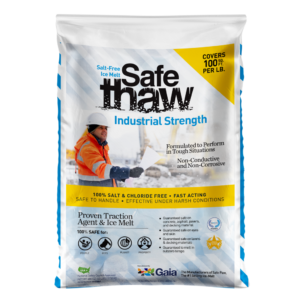 ---